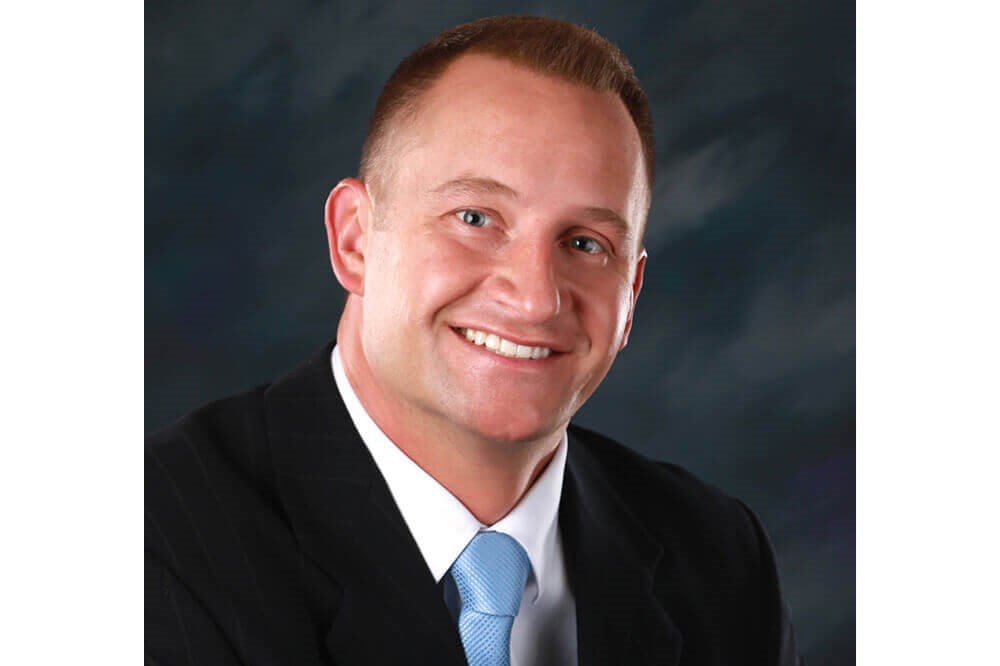 Dr. Matthew Steuer is a board-certified oral surgeon who provides oral and maxillofacial care for patients all across the Colorado Springs and Pueblo, CO communities. Dr. Steuer's clinical expertise includes treatment maxillofacial trauma, dental surgery and implants, bone grafting, oral pathology, reconstructive oral and facial surgery, anesthesia, and facial cosmetics. Alongside his valued team members, Dr. Steuer is passionate about providing exceptional care to those who are in need of treatment.
After earning his bachelor's degree from Brigham Young University, Dr. Steuer received his doctor of dental medicine from the University of Louisville. Four years later, he completed his oral and maxillofacial surgery residency at Boston University Medical Center. Here, he received extensive training in dentoalveolar procedures and complex dental implant treatments. Dr. Steuer's wide breadth of technical skills paired with his compassionate approach to patient care has made him a well-known and respected figure among our personnel.
Before settling down in our state of Colorado, Dr. Steuer lived and practiced in Portland, ME. His family consists of himself, his wife, and their three children, whom he is passionate about spending his free time with when he's not hard at work in the office. Dr. Steuer has participated in several overseas missions where he has treated patients with cleft lips, cleft palates, and performed other dental care services.
Reviews
"We had an emergency tooth extraction on a Friday night. My wife had 2 root canals the day before, and she we in extreme pain. Our Endodontist called Dr. Steuer to see if he could see my wife to help with the tooth.Not only did he meet us with his assistant and extract the tooth, he never made us feel bad about messing up his evening. "Let's get her out of pain so she can have a nice weekend". He was caring and efficient."
Anonymous
Healthgrades
"Great Doctor, what you would want in any doctor, professional, caring, genital, shows concern for his patients, puts you at ease. Is what anyone could or would want in a Doctor. I highly recommend Dr. Steuer to anyone needing any oral sugery."
G.A.
Healthgrades
"All I can say is thank you thank you thank you!! Dr. Matthew Steuer And his dental assistant seriously made me feel like they understood my anxiety and fears! I have canceled 5 times before due to my severe anxiety. They removed all 4 of my fully impacted wisdom teeth and they did an unbelievably fantastic job!! You both are so wonderful and I couldn't be more happy. I would recommend them to everyone! The doctor himself even called to check in on me the same night. Not a office person the actual doctor. I am thankful beyond words"
A.L.
Facebook
"I had two wisdom teeth removed on my visit. #32 was partially impacted and #1 was not erupted/exposed. Dr. Steuer and his staff were very thorough and explained the what my procedure was going to entail. The entire process was stress free and was a pleasant experience. Dr. Steuer and his staff were very friendly. I would recommend Dr. Steuer to anyone looking for an oral surgeon."
S.M.
Healthgrades